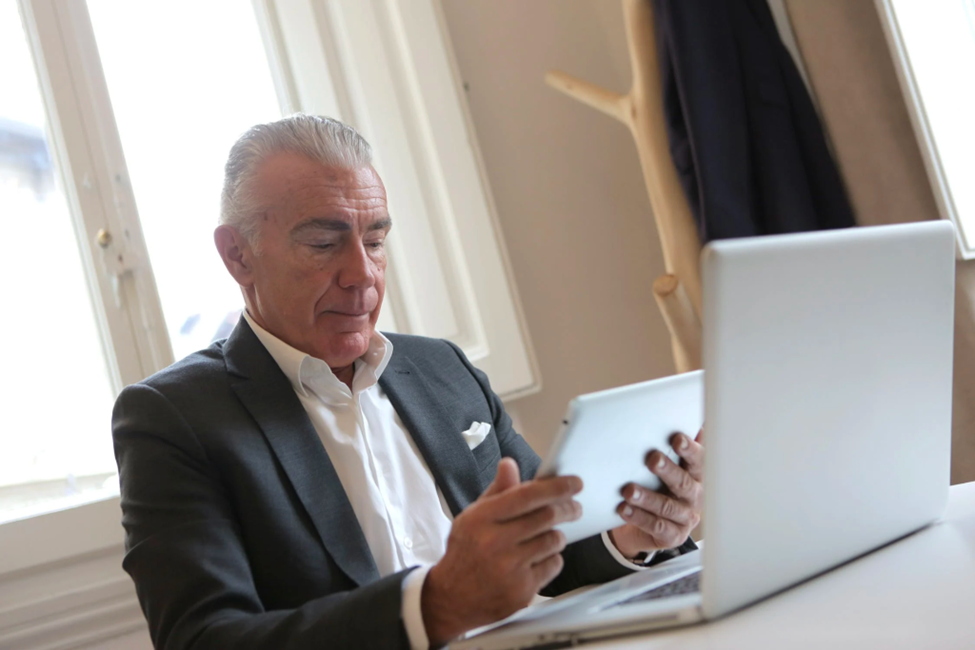 Marketing is a broad term to describe a complex system that consistently evolves. To market your small business successfully, you need to consider several avenues of advertising, as well as your target audience. Brought to you by Concord Friends of the Aging, here are some tips to help you create a solid marketing plan for your business!
Ask People You Know for Referrals
Research shows that asking for referrals is an effective strategy for building trust with clients and creating a fast track to retention. When a customer expresses satisfaction with your product or service, ask them to refer you to people they know. Once a referred customer receives a satisfying experience, they will refer your company as well, and the cycle continues. It's an easy and effective way to build customer retention.
Take Advantage of Social Media
Social media is the most effective marketing tool available to small businesses. There are many platforms with sophisticated analytic advertising opportunities, and you can reach a broader audience, faster. It's relatively inexpensive, but if you struggle with digital marketing, you may benefit from hiring an expert to manage your online presence for you. Another quick tip: if you're sending out PDFs of promotional material, combine PDF files with this tool to keep things organized and make your life a little easier.
Provide Great Content on Your Website
You can actually drive traffic to your website — and your business — through the use of high-quality content. In fact, content marketing is a powerful tool that can help small businesses to reach new audiences and grow their customer base. By creating engaging and informative content, small businesses can attract attention from potential customers who are searching for information online. In addition, content marketing can also help small businesses to improve their search engine ranking, making it easier for potential customers to find them when they are searching for relevant keywords. As a result, content marketing can be an invaluable tool for small businesses looking to reach new customers and grow their business. If you're looking for tips to make your content shine, dig through sites like Cornerstone Content for assistance.
Offer Incentives
Customers love a discount. You can create a loyalty program that makes customers what to come back and use your service. It can be as simple as a coupon or as complex as a tiered subscription plan. The best place to start is to figure out what sells and what doesn't. Then you can create a plan to incentivize consumers to reconsider the products that sell less. Financial literacy is important in this part of your business. You need to know what incentives would help and hurt you.
Network Whenever Possible
Get your business's name out in the market by networking. You'll meet new people and business owners and potentially create partnerships for cross-promotional sales. Search for conferences in your industry where small business owners come together to collaborate. Get involved in your community as well. Local recognition is important.
Identify Your Niche and Target Audience
A starting point in any business strategy is to discover your target market and demographic. First, you want to identify an area in your industry that is lacking. That is your niche. You can fulfill that area where there is little or no competition. Then, consider the characteristics you look for in a potential customer. This could include physical characteristics, such as age and gender, or consumer behavior, such as where they shop and for what. Once you know who your target customer is, you can create a marketing plan that specifically attracts them to your company and brand.
Create a Visual Brand
Branding is what makes your company stand out from the competition. It involves creating a unique visual representation of your company that consumers will identify with their experience. Start with a great logo that portrays to consumers what you provide. You can use a logo maker online if you prefer not to spend the money on a professional designer. Be sure to research the psychology behind fonts and colors and how they specifically affect human emotion.
Look Into an Online Degree
When it comes to business, there is always room for improvement. Whether you want to sharpen your business skills or learn new marketing techniques, going back to school for a business degree can be a great way to reach your goals. There are many different types of business degrees available, from accounting and business communications to management and more. And with online degree programs, you can easily earn your degree while still running your business. No matter what type of business degree you choose, you can be sure that you will come out of the program with the knowledge and skills you need to take your business to the next level. If you're not sure where to look for an online degree, here's a good option.
As you create a marketing strategy for your business, you'll come across many new terms and ideas. Try not to overwhelm yourself. If need be, you can head back to school to help brush up on everything you need to know about modern marketing. You can implement these ideas slowly until you get used to the marketing process.