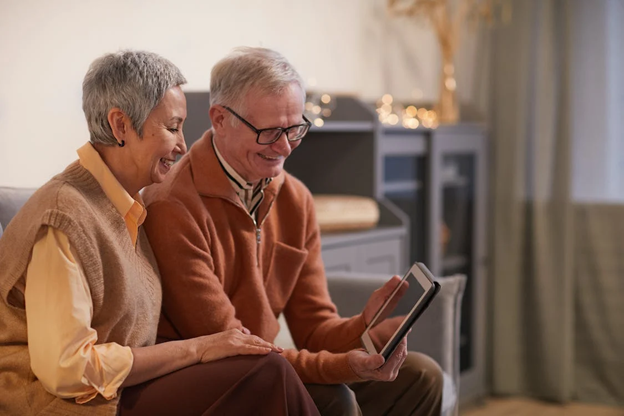 Image: Pexels
The transition from an active household bustling with children to an empty nest can be a significant shift. For many parents, the desire to move closer to their adult children becomes a compelling consideration during this phase. If you're an empty nester planning such a move, Concord Friends of the Aging has compiled some essential tips to help you navigate this important decision.
Find a Home Suitable for Aging in Place
The first step in your relocation journey involves assessing prospective homes for senior safety features. As we age, our physical needs change, and it's crucial that our living spaces adapt accordingly. You may not need these features now, but planning for the future is always wise. Look for homes equipped with accessible bathrooms, non-slip flooring, and other safety measures to ensure a comfortable and secure living environment.
Engage with Local Residents
Before making any commitments, it's advisable to connect with the locals. They can provide firsthand insights into the community, neighborhood dynamics, and overall living experience. Engaging in conversations with them can give you a better understanding of whether the area aligns with your lifestyle and expectations.
Digitize Your Paper Records
Transitioning from paper records to a digital format is a game-changer. Not only does it save physical space, but it also enhances the efficiency of accessing and sharing documents. Consider saving your documents as PDFs. The PDF format is universally recognized, ensuring that the document's layout and formatting remain intact regardless of the device or software used to open it. Furthermore, PDF files are compact and can be password-protected, offering an extra layer of security for sensitive information. If you need a PDF tool to edit, compress, or rotate a PDF, you can find free tools online.
Explore Your Prospective Neighborhood
Before making the big decision to settle down in a new place, it's crucial to take some time to explore the area that has piqued your interest. Take a stroll through local parks, browse in nearby shops, visit community centers, and check out other amenities to get a real sense of what the neighborhood has to offer. This hands-on exploration will give you an authentic feel for the atmosphere and vibe of the area. By doing this, you can assess whether the neighborhood aligns with your lifestyle, interests, and long-term plans. Remember, it's not just about finding a house—it's about finding a community where you can thrive.
Value Your Children's Input
While you're making this move primarily for yourself, it's still important to consider your adult children's opinions. After all, one of your main objectives is to live closer to them. Their input on factors like proximity to their home and community resources can be invaluable in your decision-making process.
Harness Technology in Your House Hunt
Finally, don't shy away from using technology to aid your house search. Virtual tours are increasingly popular and offer a convenient way to view potential homes without leaving your current residence. These tours can provide a comprehensive view of the property, helping you make informed decisions even from a distance.
To conclude, relocating closer to your adult children as an empty nester can be a fulfilling decision. However, it requires careful planning and consideration. By focusing on senior safety features, engaging with local residents, digitizing your records, exploring the neighborhood, valuing your children's input, and harnessing technology, you can navigate this journey with confidence and ease.
Concord Friends of the Aging is committed to supporting the senior community in Concord.